Serving the local community since 2003
Since 2003 we have been delivering Allied Health services to the local Sunshine Coast community.
Today, our local team of experienced clinicians service NDIS clients across the Sunshine Coast, Moreton Bay, and Gympie communities. We also offer telehealth services for Wide Bay, and Brisbane regions. We specialise in the coordination and provision of collaborative, multidisciplinary Allied Health services to achieve holistic outcomes.
To ensure excellence in our Allied Health service delivery within the local community, our model is based on the principles of:
Quality service
Clinical competency
Value for money
By listening to your unique needs, we ensure you have choice and control over the delivery of outcomes that are important to you.
Our aim: Smart Solutions Rehab Group is committed to helping you live the best life possible by working with you to reach your full potential.
Our mission: To put you back in control of your health by providing a holistic and comprehensive assessment, implementing appropriate evidence-based treatment plans, and working strategically toward identifiable goals within the timeframes promised.
A collaborative approach to Allied Health services
Intellectual disabilities
Physical disabilities
Cognitive disabilities
Neurological conditions
Sensory disabilities
Acute injuries
Chronic conditions
Age-related changes
National Disability Insurance Scheme
DVA and Medicare
Private Health Insurance
NISSQ / Icare / HSS
Short Term Restorative Care
Transport Accident Commission (TAC)
Other insurance providers
Our local, experienced, multi-disciplinary team
Smart Solutions Rehab Group is a multi-disciplinary team of highly trained, experienced and skilled clinicians who are committed to meeting your needs and helping you achieve your goals. The SSRG team is headed by founder and Director Regina Heffernan - a practising OT of 25 years who is dedicated to quality and positive service delivery. Each member of our leadership team is responsible for an integral area of business operations, ensuring the proficiency of processes, practices and infrastructure. Our administrative support team work closely with staff and clients to ensure the efficient delivery of Allied Health services across the region. The team leaders of each discipline have an average of 10 years' experience in their respective fields, with each clinical team overseen by senior clinicians who foster collaborative and supportive working practices premised upon shared experiences and professional development. We carefully select our staff to ensure every SSRG team member reflects our values and ethos, giving you confidence that you are working with health professionals with the necessary experience skills, and integrity to achieve the outcomes you need.
If you are a qualified Allied Health Professional looking to join a passionate and dedicated team, view our careers page for current opportunities.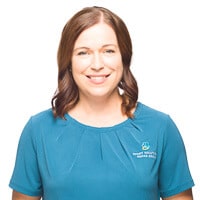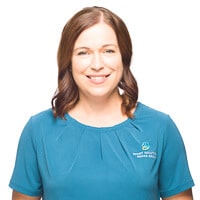 Regina is an Occupational Therapist and the Founder/Director of Smart Solutions Rehab Group. Starting out as Smart Solutions Occupational Therapy, Regina's vision has evolved into a multi-disciplinary team of over 50 dedicated clinicians and staff.
With a passion for seeing people live their best lives, Regina believes that quality is the most important element of all the work delivered by SSRG.
Regina has worked extensively within the government and not-for-profit sectors since 1997, and has a special interest and comprehensive training in Complex Home Modifications.
Regina holds a Bachelor of Occupational Therapy from the University of Queensland, and an Advanced Diploma in Counselling and Family Therapy. A qualified WorkHab Assessor, Regina has also completed independent Home Modifications competencies including CPPACC4020A and CPPACC5016A.
Beyond SSRG, Regina is dedicated to developing innovative ways to create more inclusive communities that value the important contributions of people from all walks of life. In her downtime, Regina loves spending time with her family, and enjoying everything the Sunshine Coast has to offer.